With over 10 years of wedding invitation design experience, and a background in planning high-end weddings, consider me a bonus resource throughout the process! I'm blessed to have such an amazing job (do I dare call it a job?), and am honored to call many past clients my friends. After working so closely with couples for such an extended period of time, we are always sad to see the process end, but look forward to the next event we can help with. It's so exciting to create stationery for milestones after the big day, whether it be baby shower invitations, holiday cards, or a birthday celebration!
My family is everything to me! My two boys, Mason and Maddox, are often spotted in the studio. My husband, Jared, is our resident tech support specialist, and can even operate the tape gun when we are extra busy and need help assembling invitations!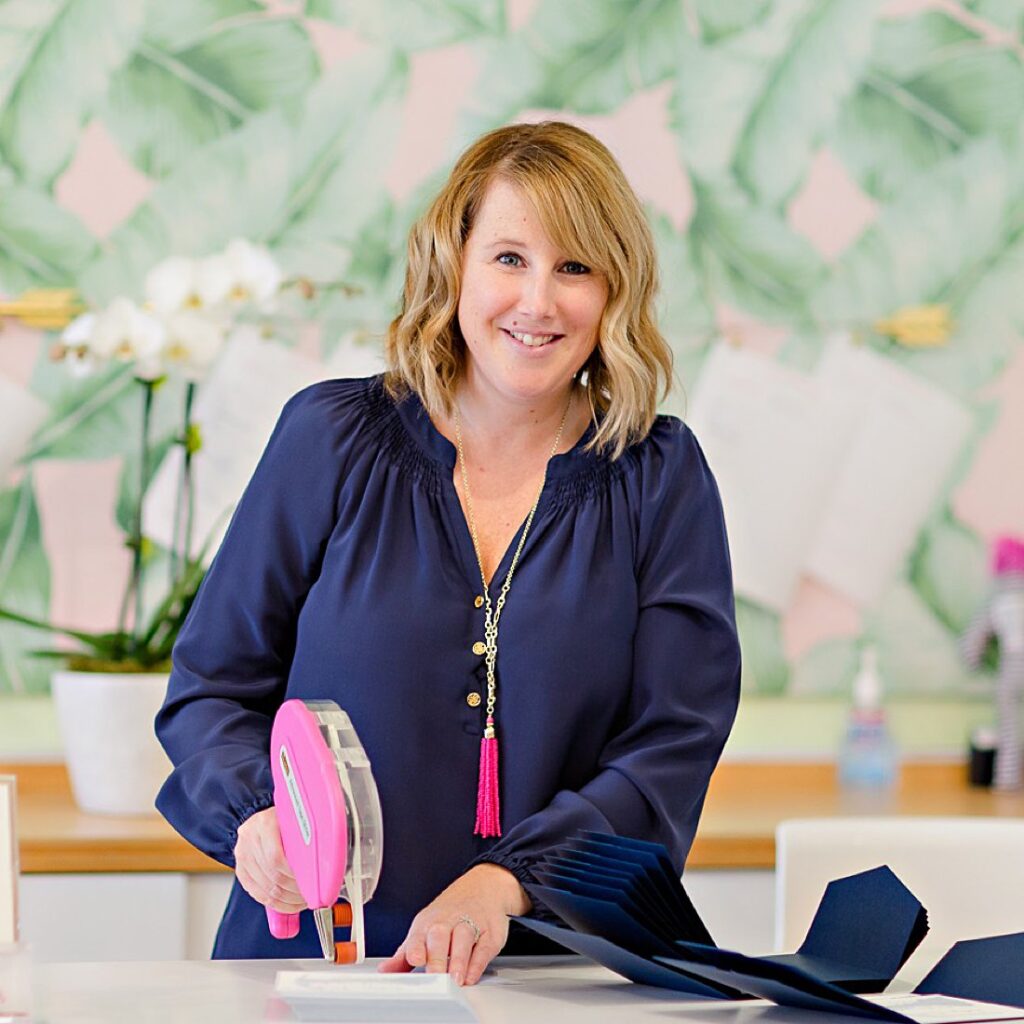 Some fun facts about Jen:
1. I am a licensed pilot and did an internship with the NTSB investing aircraft accidents.
2. I married my high school sweetheart in 2006 (Cape Cod wedding, of course!)
3. I'm obsessed with true-crime and can often be found listening to podcasts, reading, or binging the latest Netflix shows on the topic.
I attended Johnson and Wales University earning a Bachelor's degree in Sport, Event, and Entertainment Management and completed several internships in the event industry, including event planning in Manhattan. Following graduation, I started working for Jen at The Pink Polka Dot…for the first time! I spent over three years assisting with wedding planning, invitations, and the retail store.
Life took me on a little detour, first to Portsmouth, New Hampshire where I worked in the wedding rental industry assisting brides pick out everything from their tent to their linens. Then off to Miami, Florida where I worked as an event sales manager planning weddings for Hyatt.
Four years later in 2018 life brought me back to The Pink Polka Dot where I picked right back up where I left off!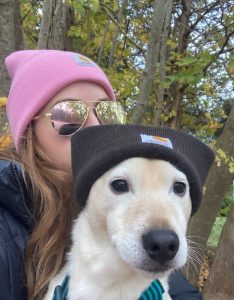 Some fun facts about Laura…
1. I owned Simply Sweets Baking Company in high school and still love to bake.
2. I've worked in the wedding industry in three states – Massachusetts, New Hampshire, and Florida.
3. When I'm not at work, you can usually find me at the gym or walking my dog!
THE HEART BEHIND THE stationery
it all began with a Dream.
I've always had a passion for planning events, and after a corporate career in aviation, I took a leap of faith and created The Pink Polka Dot in 2009. What started as a dream from the sofa in our tiny Boston condo has evolved into so much more than I could've ever hoped for! While the business has grown and changed over the years, the soul of it remains the same…a passion for providing clients with exceptional service and beautiful, high-quality products.