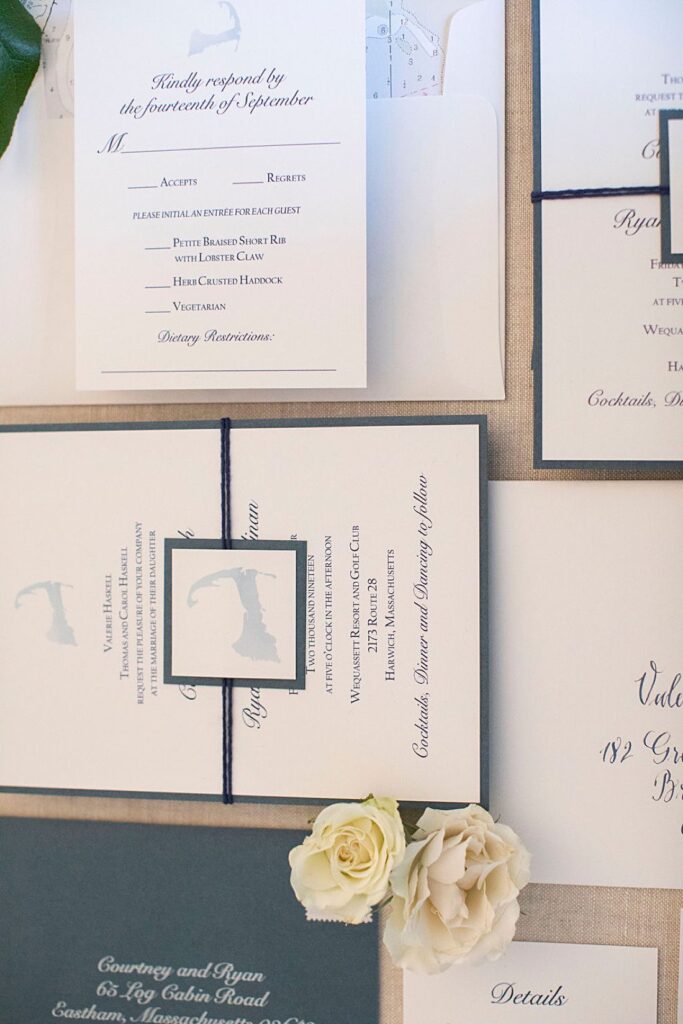 Custom Save the Dates and Invitations for   Cape Cod, Newport, Boston, and Beyond
Your wedding invitations offer your guests a first glimpse into your wedding day. In addition to reflecting you as a couple, they set the tone of what's to come. Countless details go into creating the perfect suite, from design and wording, to the print process and papers used. By asking the right questions, we will expertly guide you through the entire process, resulting in beautiful stationery that your guests will swoon over.
Our custom invitations are designed, printed, and assembled with the utmost care and attention to detail using the highest quality materials and print processes. We are also an authorized Crane and William Arthur dealer. With over 10 years of experience, we invite you to our lovely stationery studio to begin creating the perfect suite to reflect your Cape Cod, Boston, Newport, or coastal wedding!
Browse the gallery below, which represents a small sample of our designs. We have hundreds and are always creating more..,
Wedding Invitation Investment
Our invitations average $8 – $16 per suite with a minimum investment of $500 – $800. For specific investment details and information, please send a message using the contact form.
WE CAN'T WAIT TO HEAR FROM YOU!